Advanced Haemostatic Products - Gelita
To provide the optimal haemostatic solution for ENT, Neurological & Cardiovascular disciplines, as well as many other surgical applications, we have partnered with Gelita Medical, an organisation which produces market-leading, innovative, safe and easy to use haemostats.
To speak to one of our Gelita product specialists, please call 01782 637009 or send a message by clicking here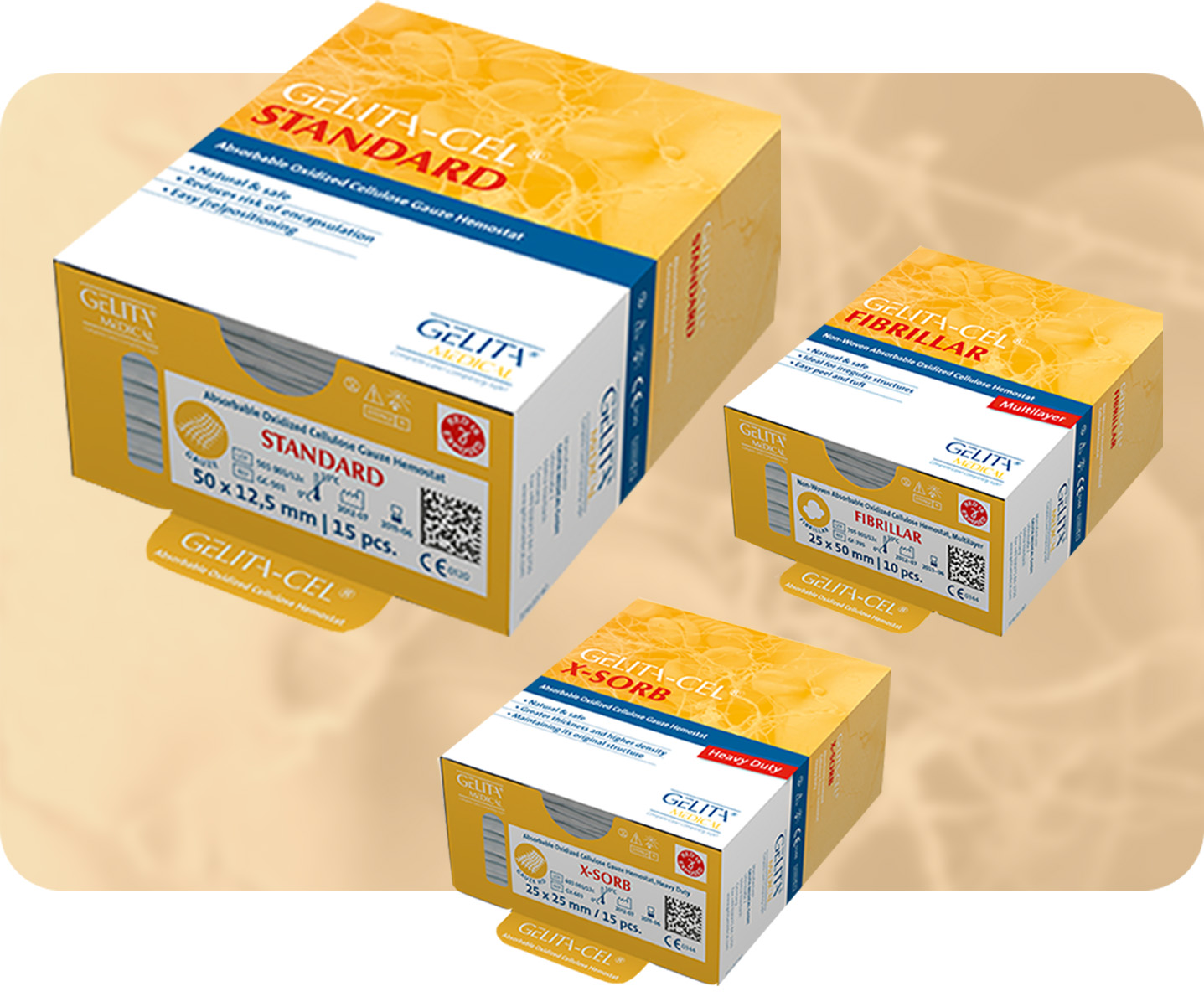 Gelita - Cel®: Standard / Fibrillar / X-Sorb
All GELITA-CEL® products are 100% biodegradable & induce haemostasis by providing a strong matrix for platelet adhesion & aggregation. This accelerates the formation of a platelet plug & acts as a catalyst in forming a fibrin clot. ​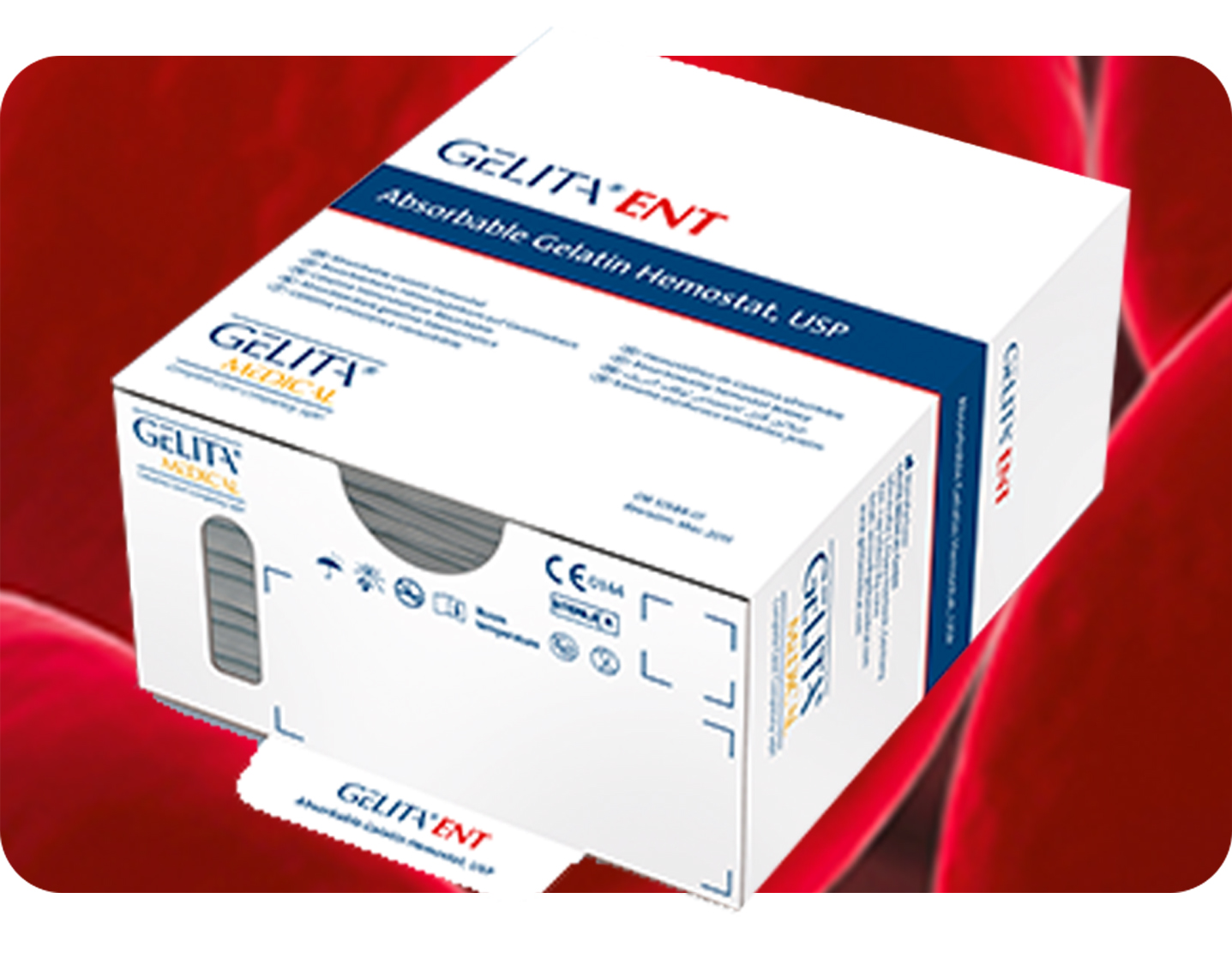 Gelita ENT®
Dedicated to the needs of ENT specialists, this product is available in different formats, sizes and shapes. X-DENSE, X-BLOD and X-PAND come in cubes, blocks and strips with different densities. All are made of pharmaceutical-grade gelatine and fully biodegradable.​
To speak to one of our Gelita product specialists about any of these products, or to place an order, please call 01782 637009. Alternatively, email by clicking here and we will contact you within 24hrs.​