ENT, Neuro & Spinal Surgical Drill Systems - Bien Air
Specialist microsurgical drilling systems don't come any more advanced than those made in Switzerland by Bien Air Surgical. With a focus on engineering excellence, innovation, quality and precision, their ground breaking range of ENT, Neurosurgical and Spinal power tools are firm market favourites. Add to this a huge range of burrs, debriders, craniotomes and perforators and you have everything you need to ensure each procedure matches (and exceeds) your expectations.
To speak to one of our Bien Air specialists, or to place an order, please call 01782 637009. Alternatively. send an email by clicking here and we will contact you within 24hrs.
​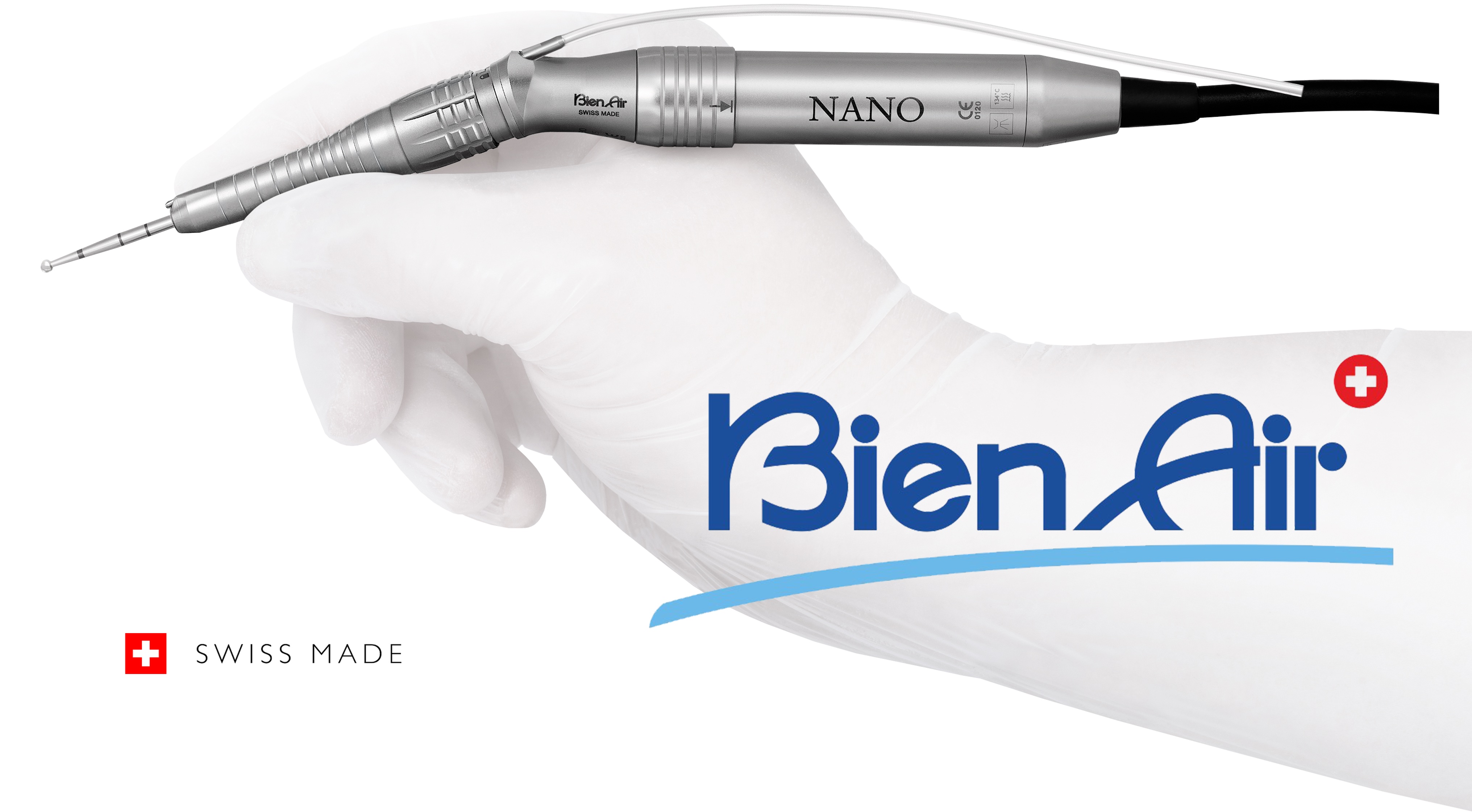 Bien-Air Surgery cranial systems are designed to meet the stringent requirements inherent to this highly specialist field.
Versatile and high speed with a choice between the PM PERFO perforator and the NANO or RAPIDO motors, this solution easily adapts to every stage of your procedure, from perforation of the skull to the most delicate operations.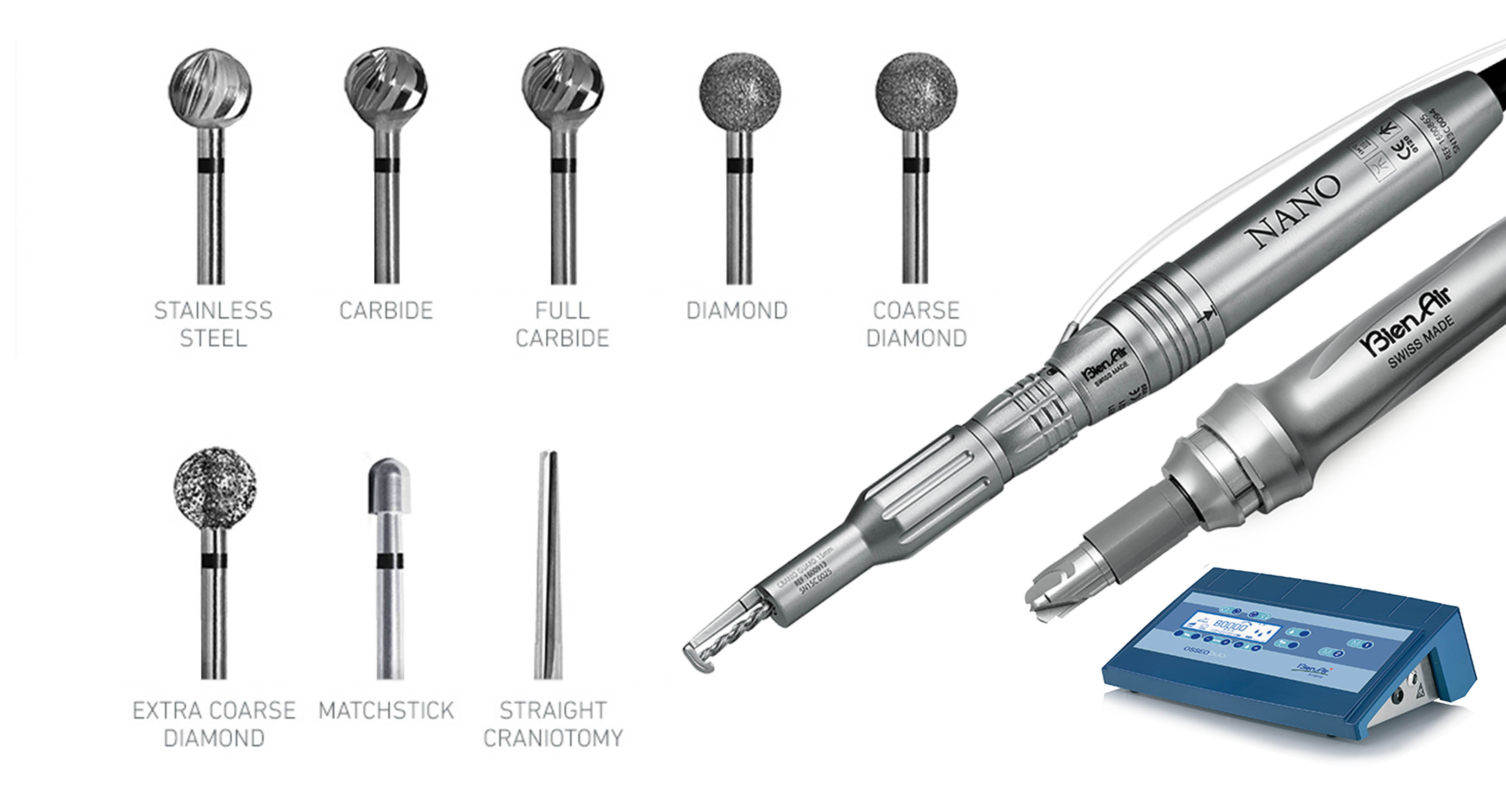 With its internal irrigation and extendable range of burs, the new PM2 range of handpieces epitomise Bien Air's attitude to leading edge innovation in both product operation and ergonomics of use.​

PM2 handpieces are up to 51% lighter and 37% shorter than the previous generation, leading to greater accuracy in movement and less fatigue for the user. Each PM2 handpiece is compatible with the new NANO, RAPIDO and BASCH-1 micromotors. For more information, please call one of our specialists on 01782 637009.
Specially designed for procedures on the spine, this system is controlled by the OSSEODUO console, the two next generation motors – NANO and RAPIDO – and the new PM2 spinal surgery handpieces.

The Bien-Air PM2 spinal handpiece design has been optimised to deliver precision and power while maintaining the visibility needed when working on delicate structures and confined spaces.​
Bien-Air Surgery has developed the optimal system for your rhinology procedures. Specifically designed for ENT surgery, the OSSEODUO & OSSEOUNO consoles offer the features and simplicity that you require.
The Shaver S120 handpiece has an innovative integrated irrigation system allowing blades to be changed without disconnecting the irrigation line. This combines with a wheel to facilitate orientation of the blade and offers unique ergonomics to ensure constant precision and comfort throughout the procedure.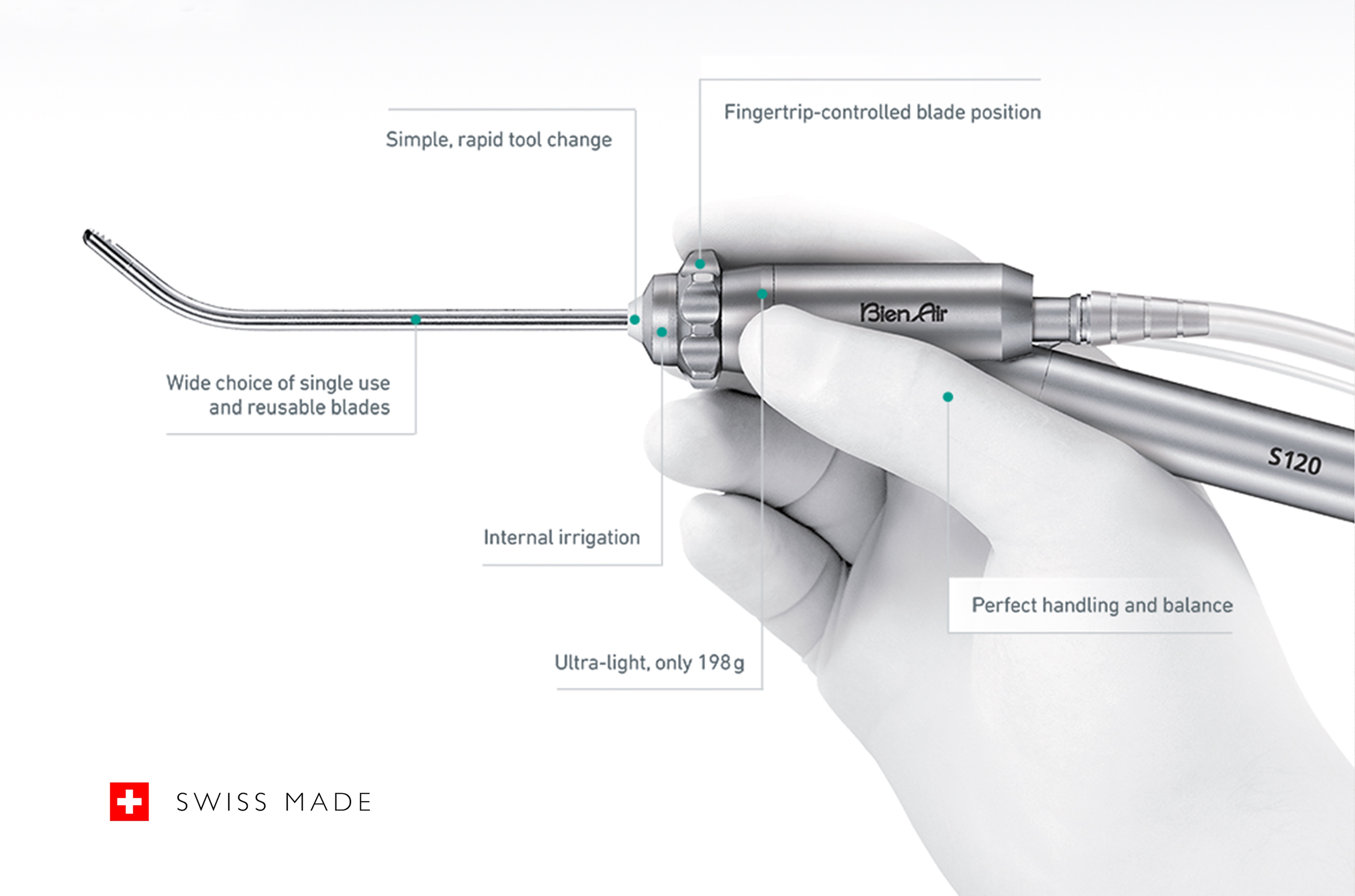 The wide range of rhinology-specific shaver burs easily and safely perform high-speed surgical drilling procedures. The quick-release connection system allows for fast and simple changes. Just insert and push it; no alignment or irrigation re-connection required.​

Historically specialised in ENT products, Bien-Air Surgery has used its expertise and input from surgeons to develop a complete range of tools specifically designed for otologists.
The Bien-Air OSSEOSTAP is particularly notable for its light weight, precision, ease of handling and reliability. The OSSEOSTAP's nose has a unique structure; it tapers down to the distal end which provides rigidity for accurate drilling. The small dimension of the distal end and the curve of the nose allows good visibility of the drilling site.

To speak to one of our Bien Air product specialists about any of the above systems, or to place an order, please call 01782 637009. Alternatively, email by clicking here and we will contact you within 24hrs.​