ICP & Multi Modality Neuromonitoring - Raumedic
Our partner in this specialist area is Raumedic, a world leader in precise, highly innovative, easy-to-use and safe neuro ICU, neuro-monitoring and traumatology.
To speak to one of our product specialists or to order accessories and consumables please call 01782 637009. Alternatively, send an email by clicking here and we will contact you within 24hrs.
​

Multi-Modal Neuromonitoring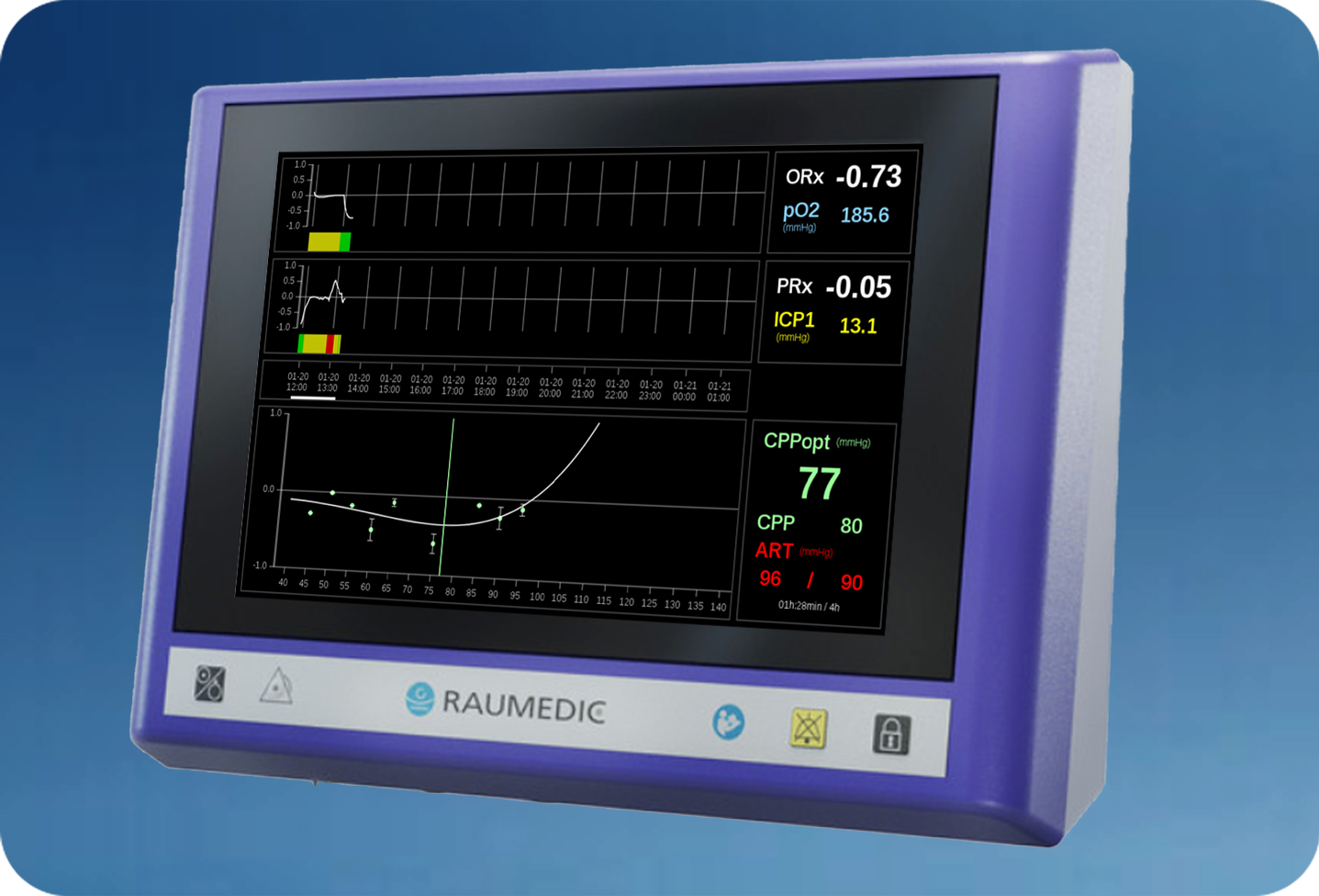 NEW: NeuroSmart logO Multi-Modality Monitor
The new Raumedic NeuroSmart logO device offers advanced brain monitoring including: ICP, ICT, ART, PbtO2 & telemetric measurement. Featuring a responsive 25cm colour touch screen display, this new unit is easy to set up, use & maintain while also providing calculation of CPP, PRx, ORx and CPPopt​.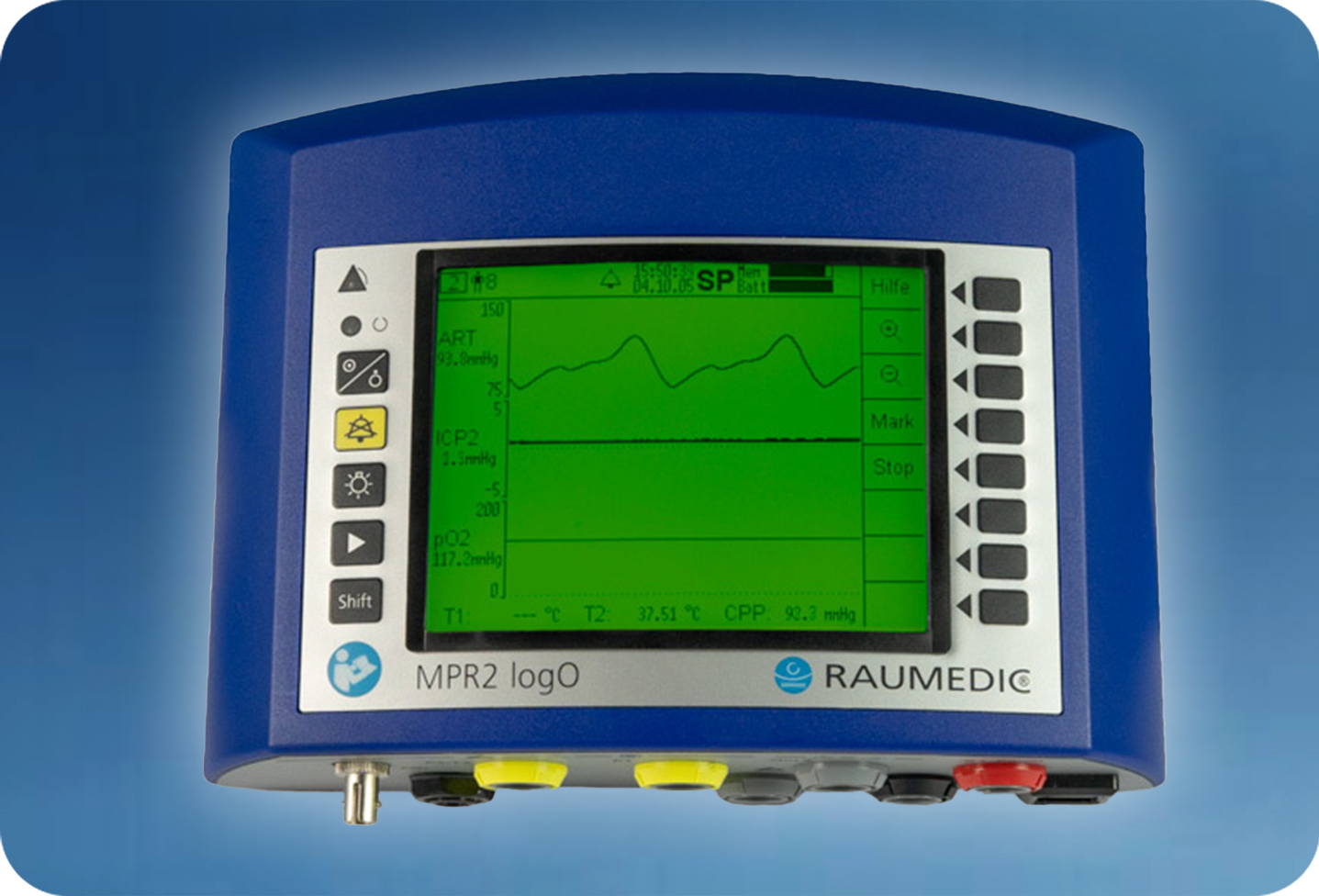 DATALOGGER and EASY logO for Neuromonitoring
The MPR 1 Datalogger and MPR2 logO Datalogger are designed to record, analyse and display neuromonitoring data. Both Dataloggers are simple to operate and lightweight. Dataloggers have a large memory capacity, two analogue outputs and a USB interface.
In addition, the EASY logO unit is provided solely to display data regarding physiological parameters, which can then be forwarded to the patient monitor in the hospital.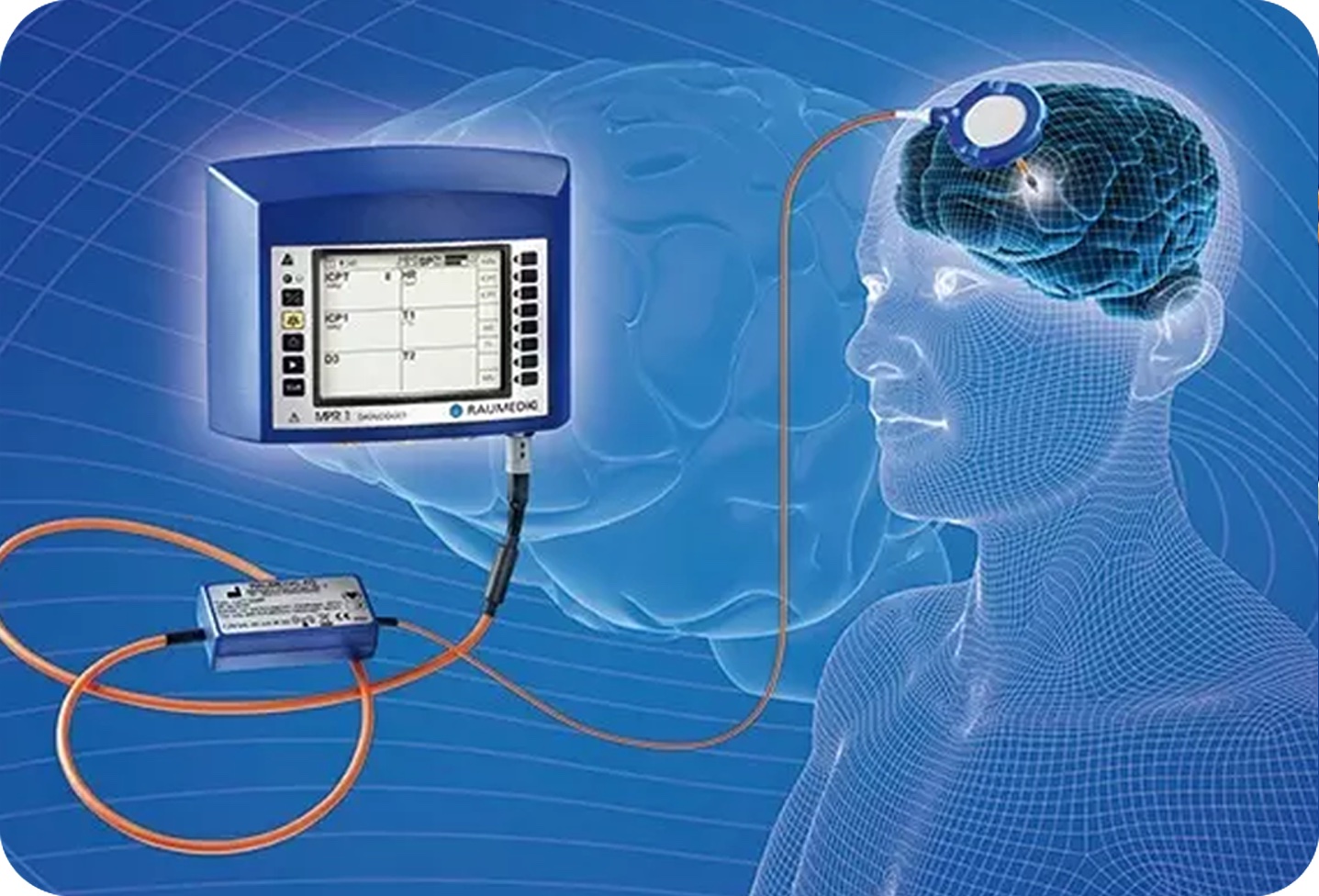 Telemetric ICP Measurement
Raumedic has developed a unique telemetry system, offering an alternative to traditional cable bound ICP catheters which connect to a monitor. The telemetric pressure catheter - Neurovent-P-tel - is implanted below the scalp on the cranial bone and collects ICP measurements in the parenchyma, transferring pressure values to a reader via RFID, with data captured and stored on the Raumedic MPR 1 Datalogger. ​
Raumedic DataView Software (transfer of measurement data to a PC)
Using the Raumedic DataView software, the data measured and stored on the MPR 1 Datalogger and the MPR2 logO Datalogger can be transferred to a PC for visualisation. This provides several benefits: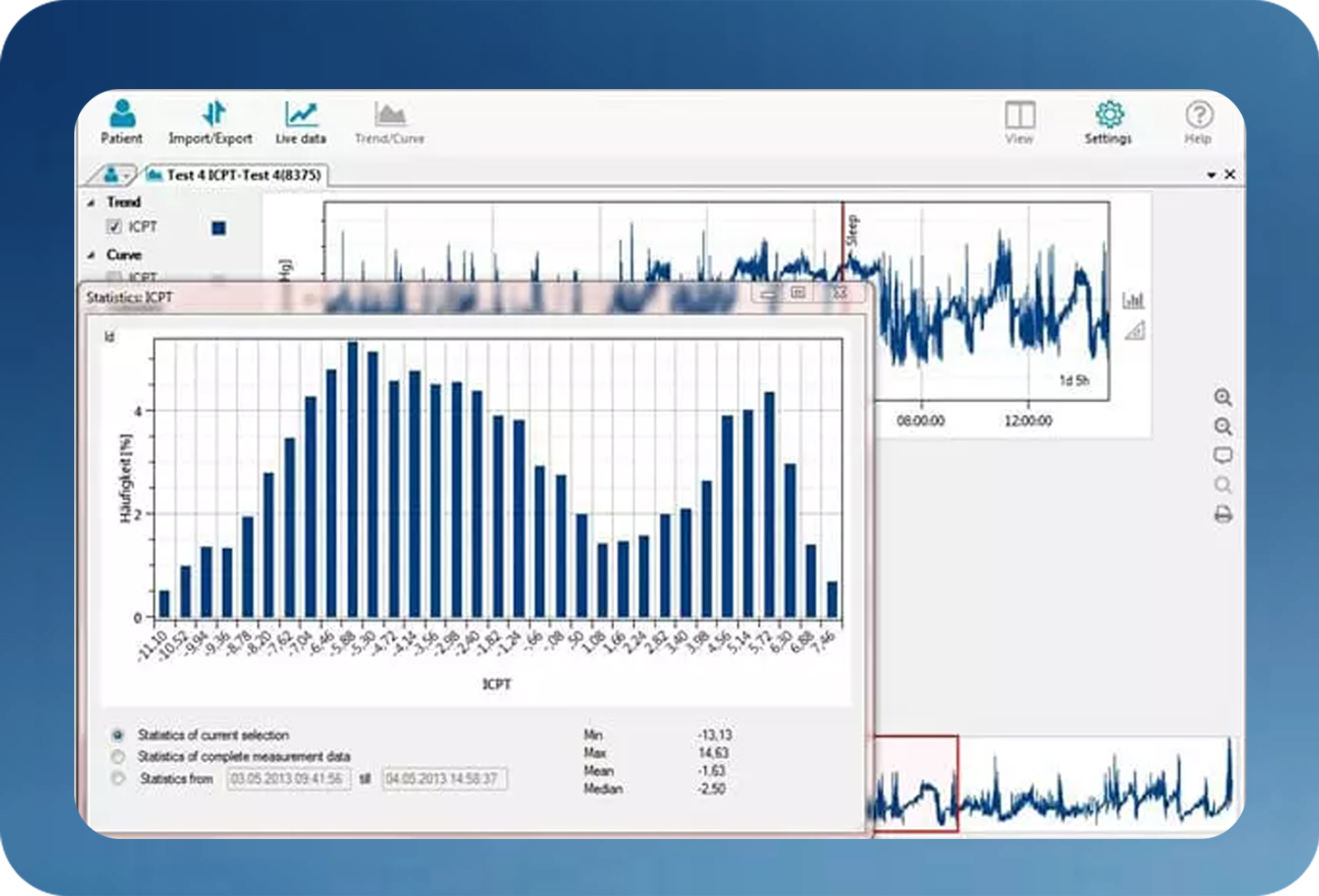 Key Benefits
Display of ICP, temperature, ptiO2 and ART on the PC.
Representation of the curves, the trend and the live data.
Comparison of multiple sets of curve data.
Data export to CSV, EDF, datalogger format and PDF.
A detailed management system re: measured values.
Extensive filter functions for data search.
Creation of histograms of the data transferred.
Entering comments for special events.
P

reviously

generated

base software data sets

are transferable.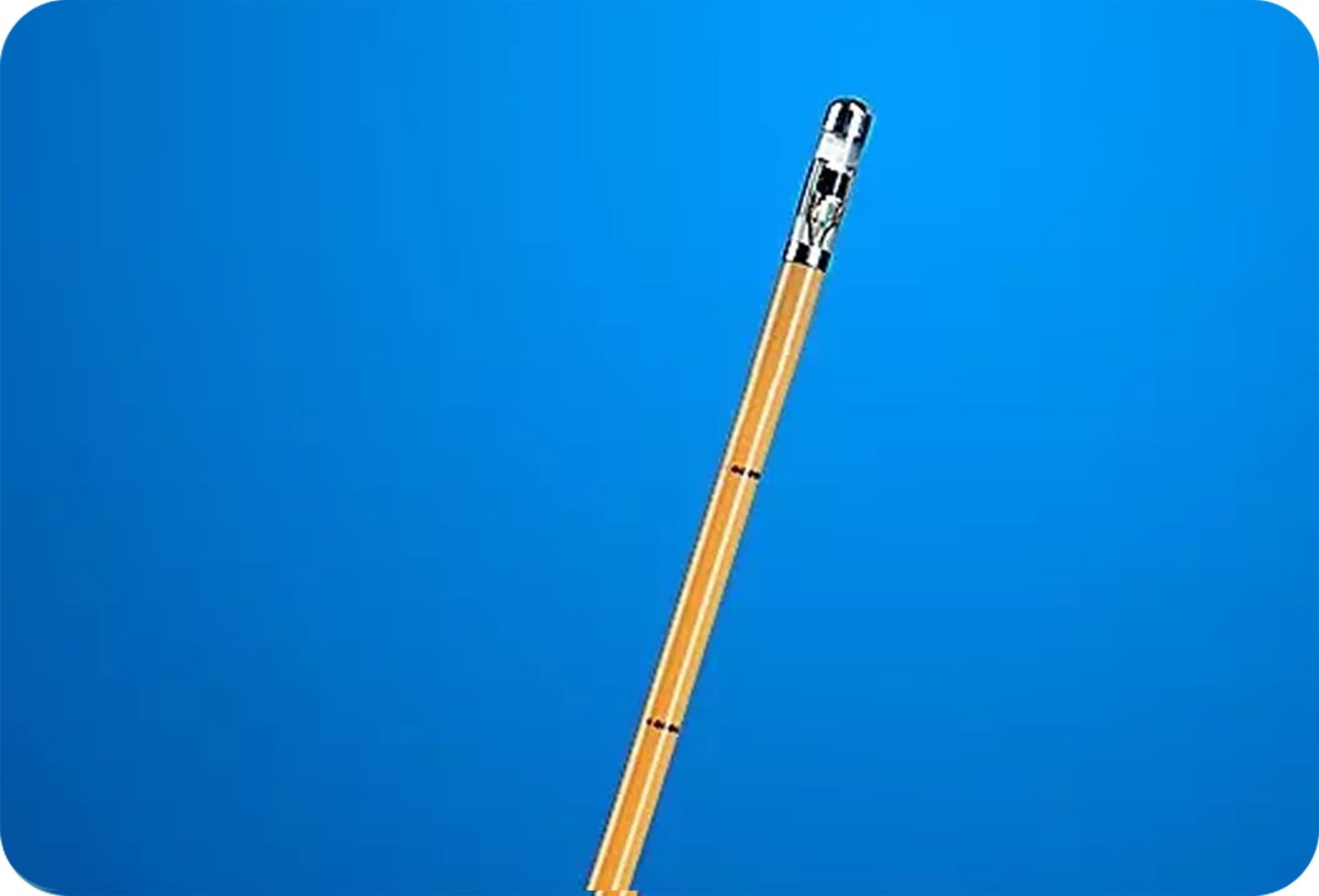 Measurement of ICP (Intracranial Pressure) in the Brain
The Neurovent product line offers a wide range of microchip catheters for parenchymal as well as ventricular and epidural pressure measurement. Each have excellent measurement stability and linearity while being compatible with most patient monitors and are 'plug and play' with no calibration required. For more product information and advantages please download the PDF brochure here.​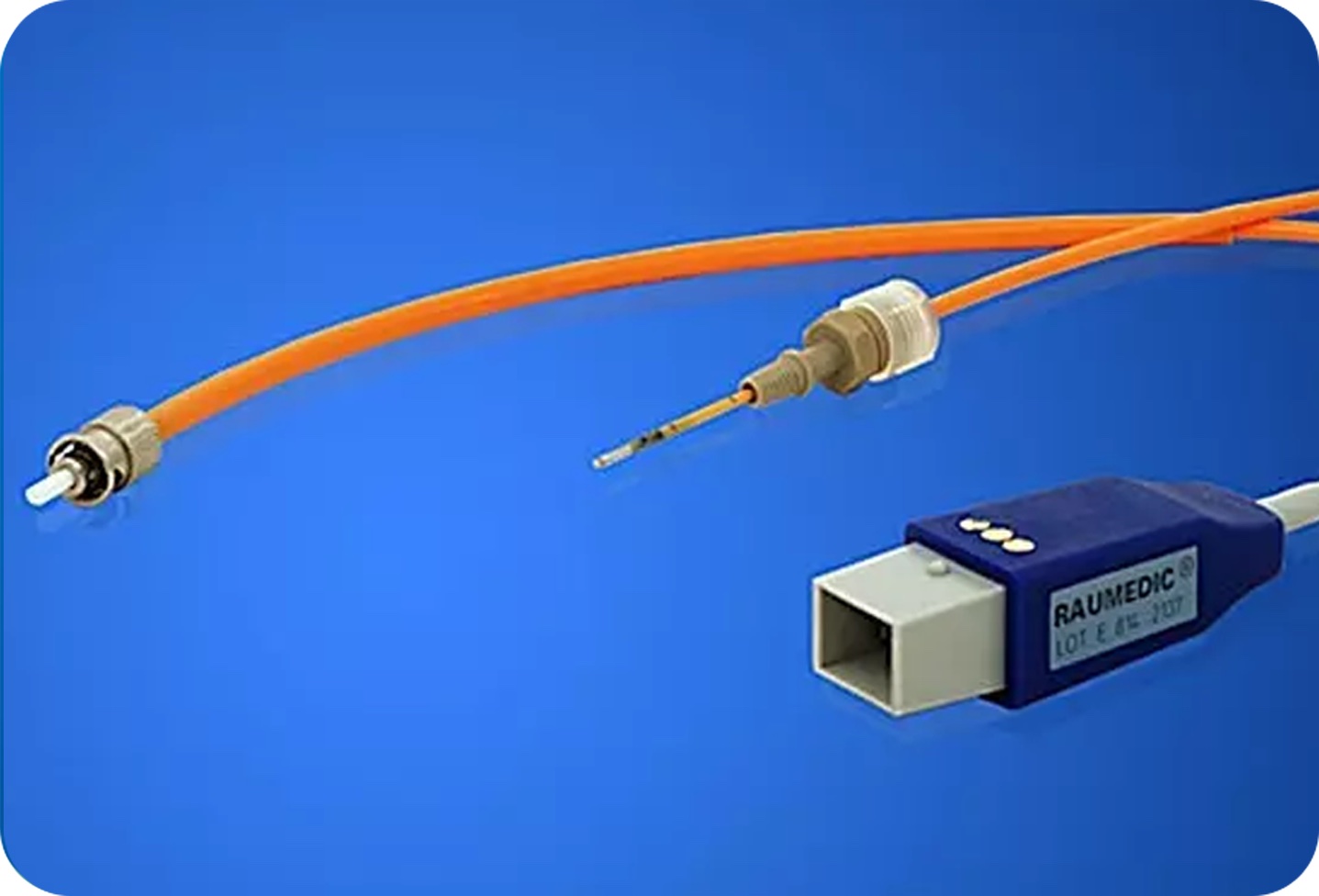 Measurement of Oxygen Partial Pressure in the Brain
The Neurovent-PTO measures the oxygen partial pressure of available oxygen in brain tissue. At the same time, parenchyma pressure and temperature are measured in one measuring catheter. Consequently the Neurovent-PTO can offer information about three parameters: ICP (intracranial pressure), temperature and the oxygen partial pressure, all in one catheter.
To speak to one of our clinical product specialists about any of the above products, or to order accessories and consumables, please call 01782 637009. Alternatively, email by clicking here and we will contact you within 24hrs.