Endovascular - Neurology
Our team of experienced endovascular specialists work with leading interventional radiologists & interventional neuroradiologists to provide a range of clinical product support. Whatever your need, contact one of our team who will be able to offer industry-leading solutions at a competitive price.​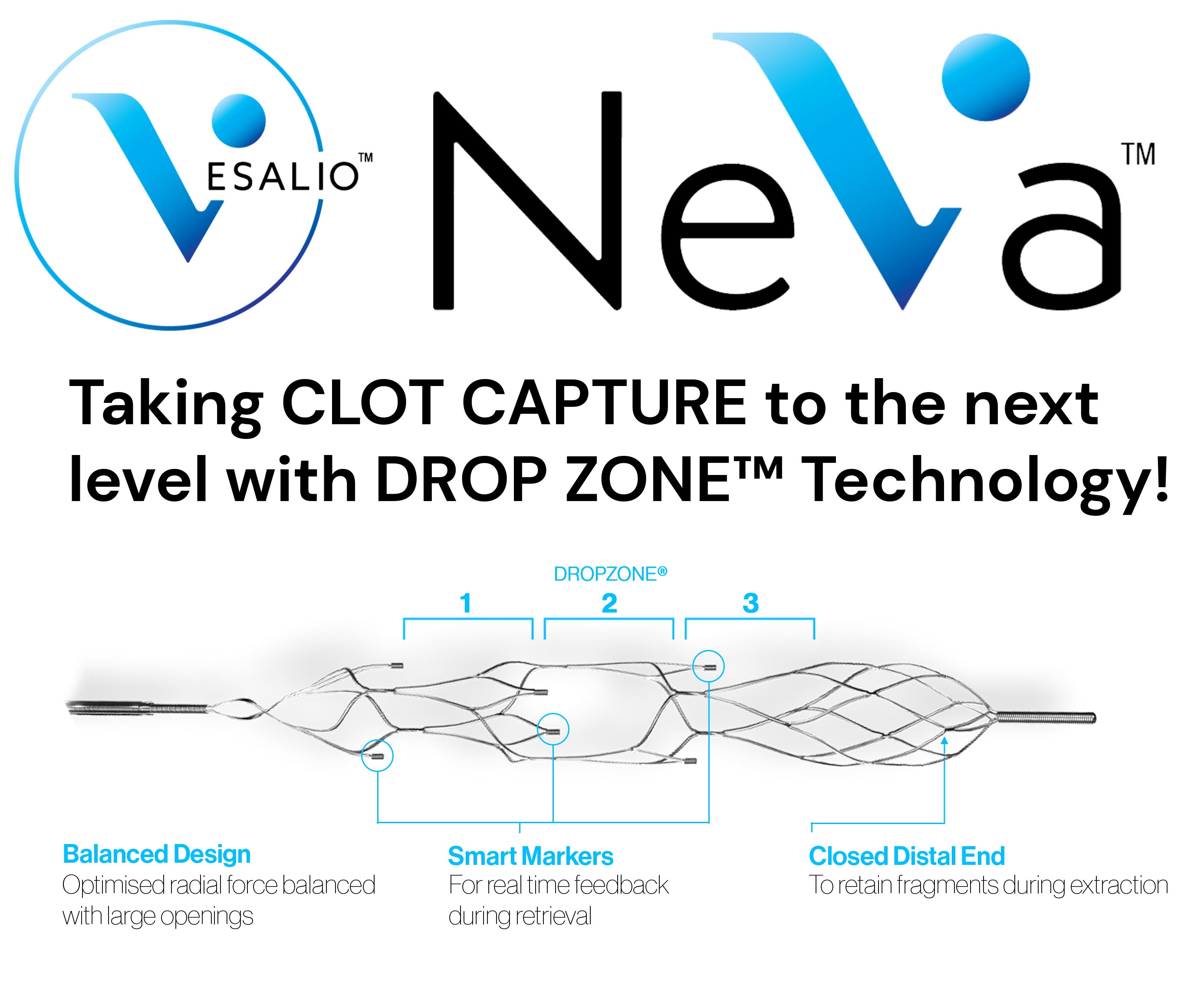 NeVa® is a stent retrieval system that interacts with clots differently and far more effectively than older methods of recovery and recanalisation. It is engineered to capture all clot types including the most challenging fibrin-rich examples.
NeVa® has been designed with distinct functional zones which facilitate clot interaction, in order to capture, retain, and retrieve more effectively.
This provides higher 1st pass success, better recanalisation rates, reduced time to recanalisation, reduced distal embolisation and ultimately, better patient outcomes.

To speak to one of our NeVa® specialists, or to place and order, please call 01782 637009. Alternatively, email by clicking here and we will contact you within 24hrs.​