Endovascular - Cardiology
Our team of experienced endovascular specialists work with leading interventional cardiologists to provide a range of coronary thrombectomy systems designed to provide reliable revasculisation results. One of the world leaders in this field is Vesalio and their new enVast™ technology. Contact one of our team to find out how enVast™ can help maximise your surgical success.​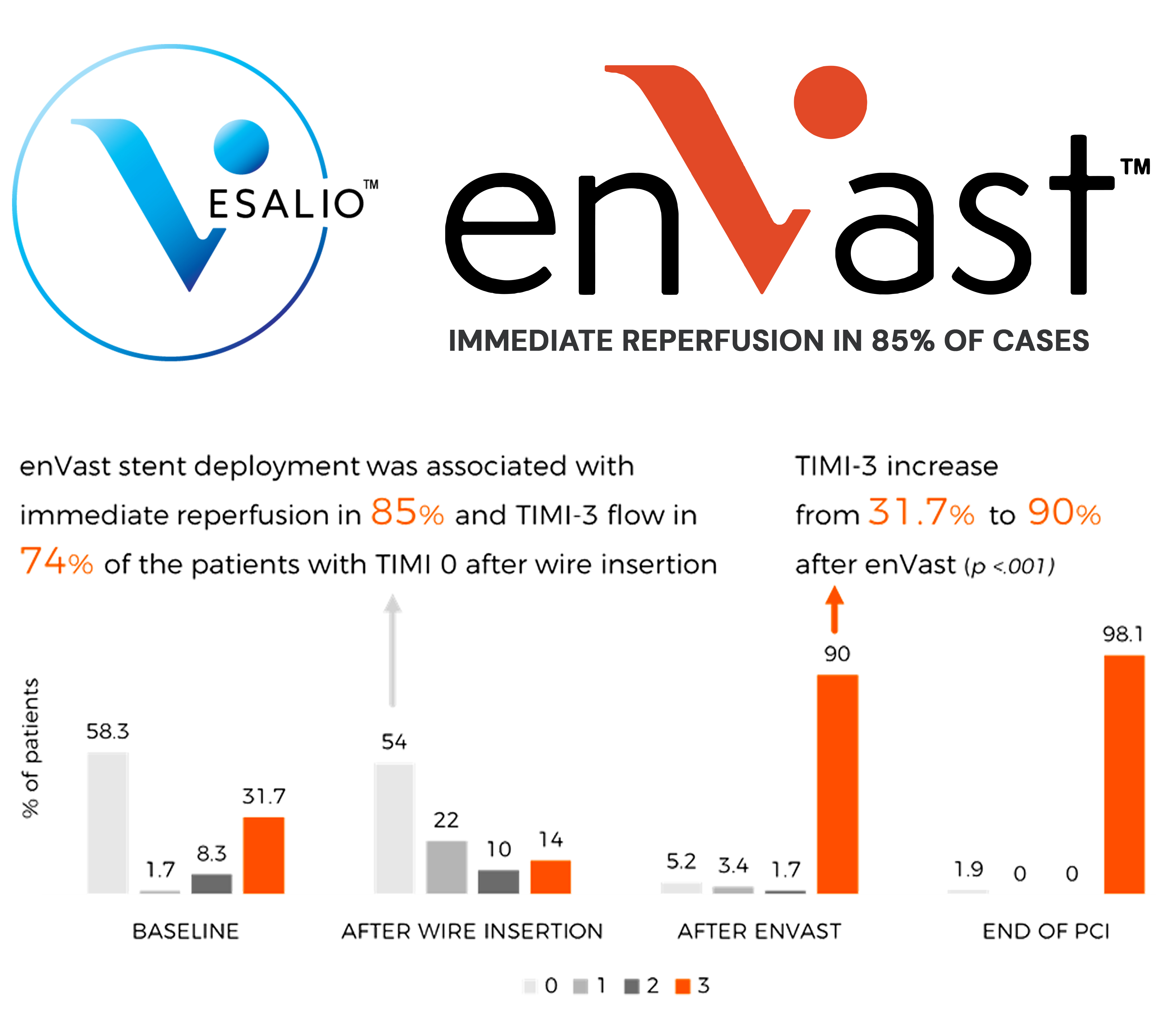 NO TIME TO WASTE - CHOOSE TO REMOVE FOR RAPID REPERFUSION DURING A STEMI HEART ATTACK​
STEMI heart attack patients are two times more likely to die than other heart attack victims. Survivors have a 2 to 4 times higher risk of experiencing major, life-altering adverse events.
Reopening the artery and restoring blood flow as soon as possible is essential for preventing permanent damage or death.
Equipped with Drop Zone technology, the enVast™ coronary thrombectomy system has been proven to remove large thrombus burden (LTB) and create immediate reperfusion in 85% of cases.
Drop Zone technology captures the thrombus inside the device, and the closed distal tip keeps it from escaping during removal.

Each Drop Zone provides an additional opportunity to secure the clot burden, making first pass success common.
Critical minutes are saved for better patient outcomes.
​THE ENVAST™ PORTFOLIO ADAPTS TO ANATOMIES
enVast™ is offered in several sizes to adapt to the anatomical challenges presented by STEMI patients​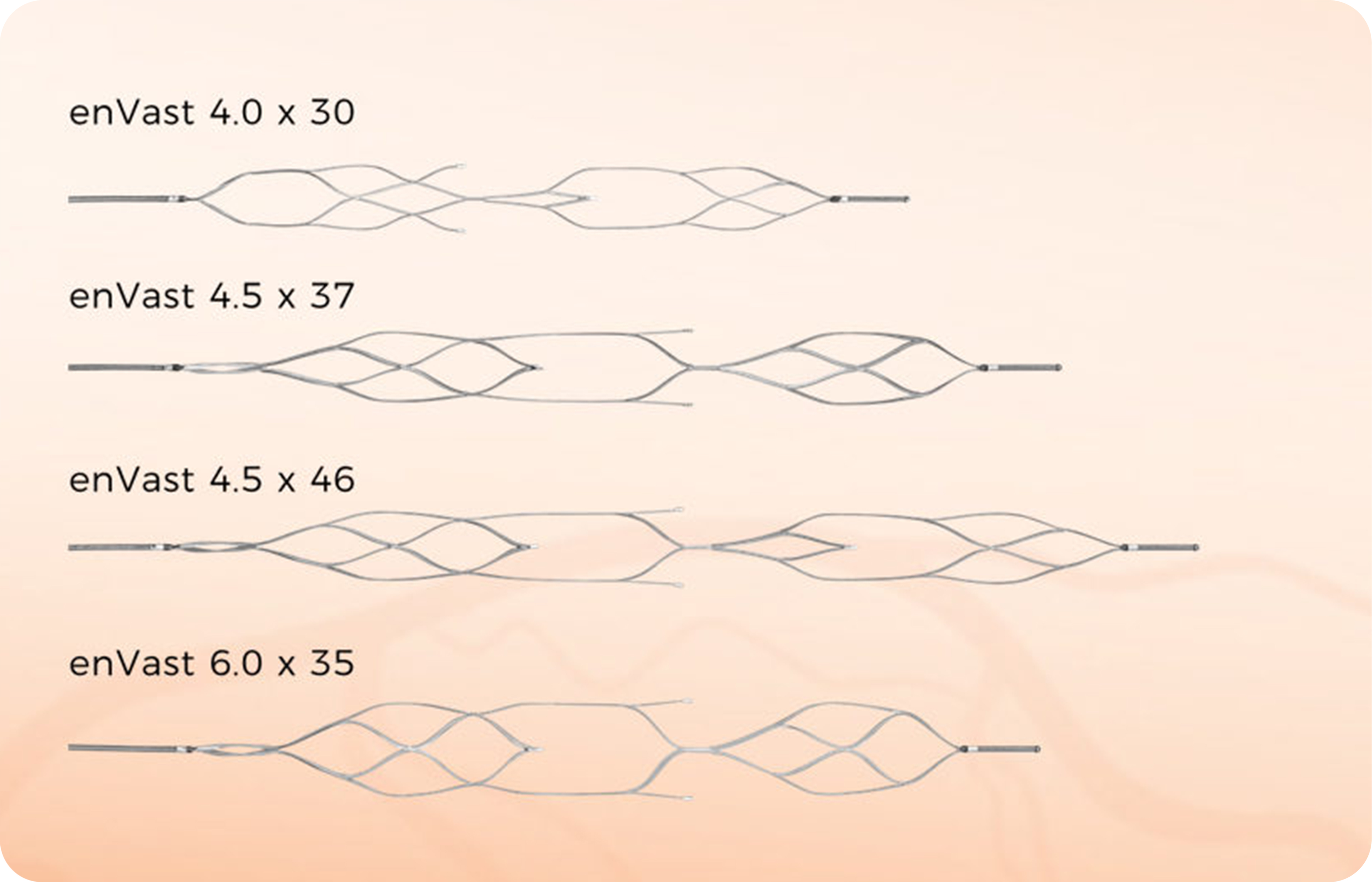 To speak to one of our enVast™ specialists, or to place and order, please call 01782 637009. Alternatively, email by clicking here and we will contact you within 24hrs.​