Brain Retraction - Vycor VBAS
The VBAS system represents a step-change in minimally-invasive brain access and retraction by Vycor Medical - our partners in this area of neurosurgery.

As opposed to 'standard' retractors, the VBAS tubular system consists of an introducer and a stable working channel port that allows seamless entry to the targeted site while distributing brain tissue evenly in a 360° dispersion pattern
Other VBAS benefits include superior binocular vision to see in and around the surgical site; multiple sizes in different widths and lengths to meet all surgical needs, and compatibility with most surgical arms to avoid accidental movement during surgery.
Benefits of VBAS over Standard Retractors​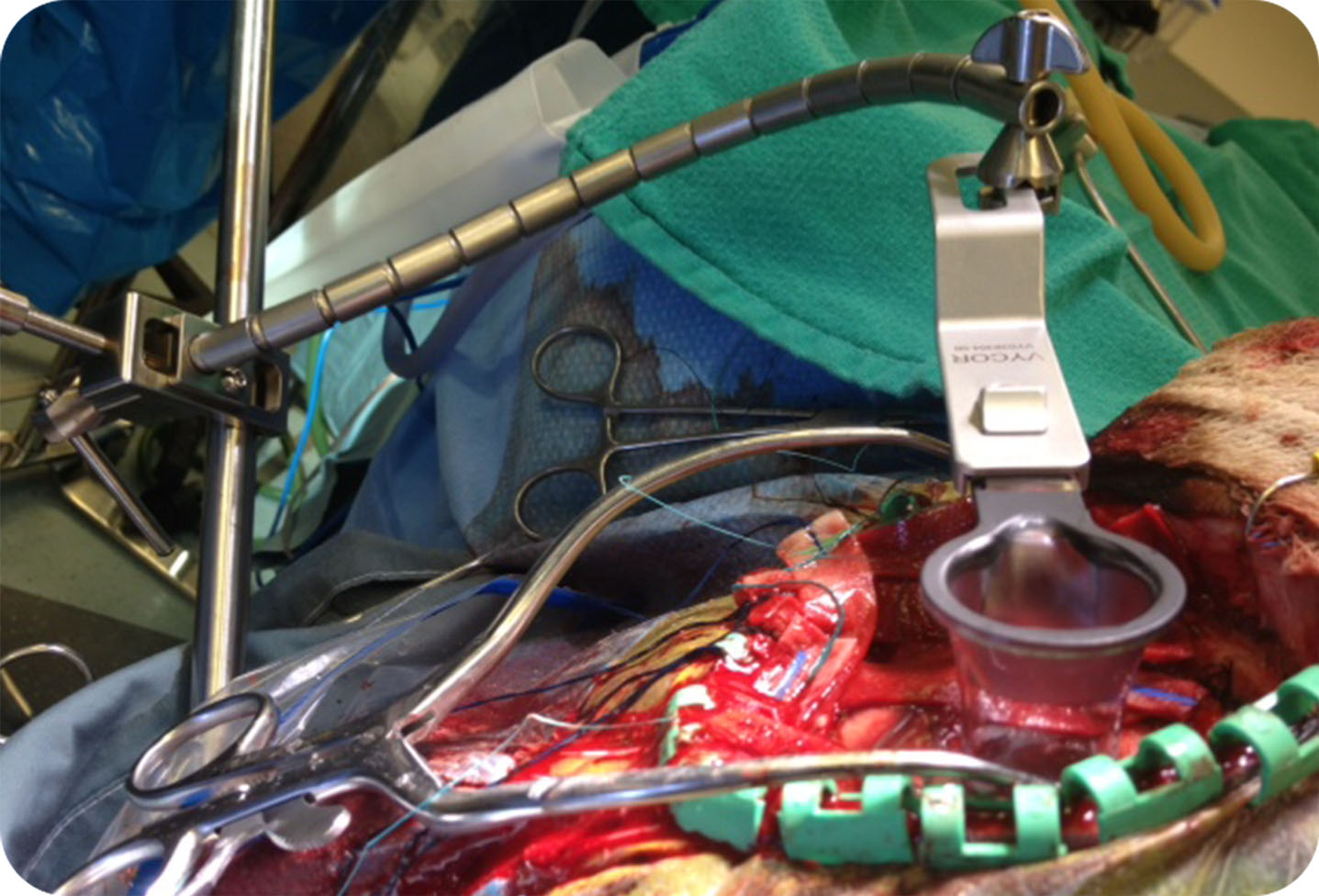 VBAS removes instrument clutter and obviates the need to pull on the surgical site throughout the procedure in order to see the selected area.
The working channel allows multiple instruments to be used simultaneously whilst providing an excellent depth of view, not only of the site but also of the brain wall.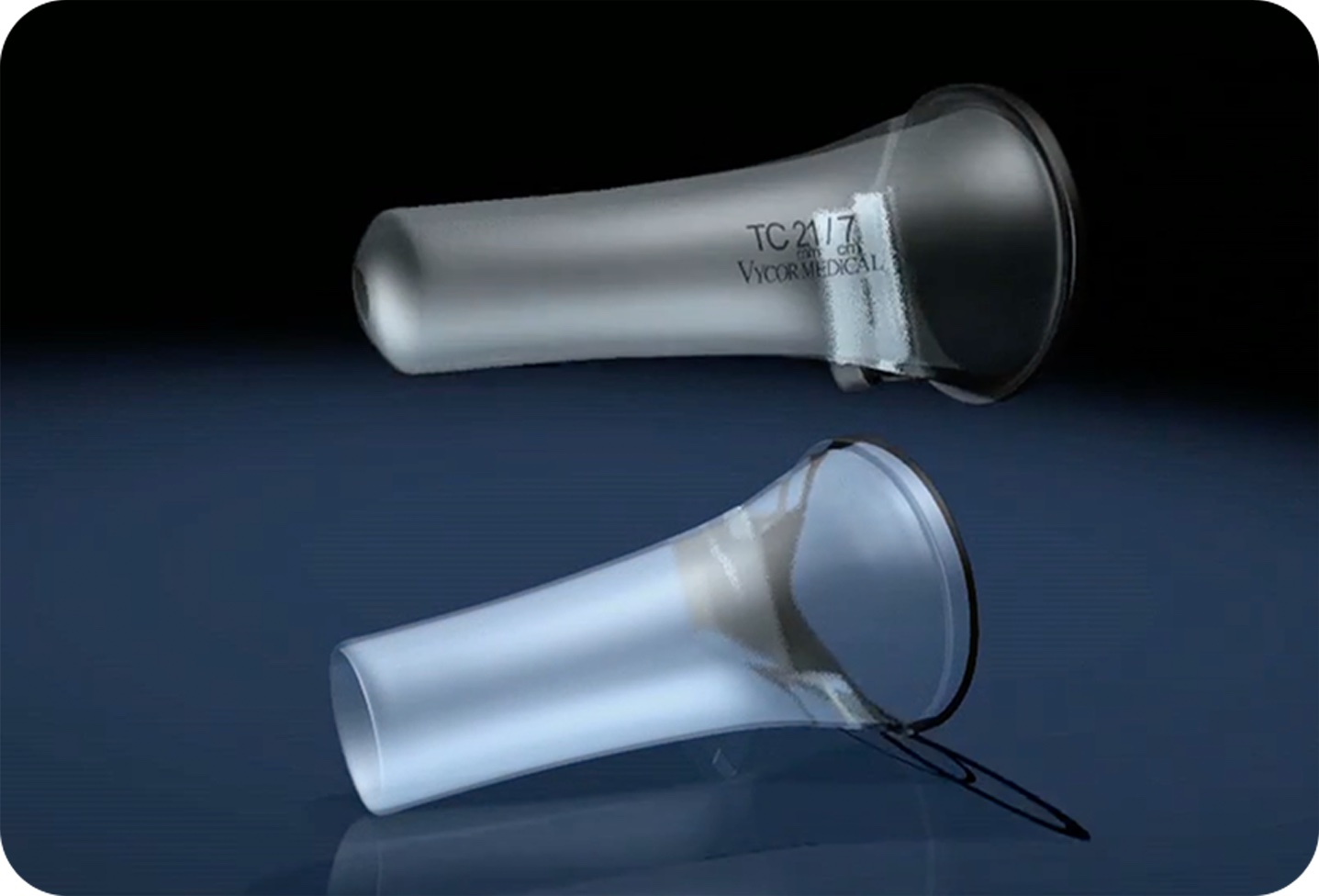 The working channel comes in five widths – 6mm, 12mm, 17mm, 21mm and 28mm and three lengths 3, 5 and 7cm to meet your exact requirements (6mm comes in 5 and 7cm lengths only).​
Key Benefits
Elliptical Shape Design: Distributes the brain tissue evenly, thus eliminating the need to pull the brain in any one direction.
Unique Introducer Shape: Allows for a seamless entry to the targeted site and minimises local pressure. Further allows for dissection through the opening. Minimizes brain disruption and tissue trauma.
Optically Clear Plastic: Helps visualise surrounding tissue.
Conical Port Design: Provides superior binocular vision of the surgical site.
Compatible with Standard Surgical Arms: Enables steady access to avoid accidental displacement or movement during surgery. Allows for use of standard existing equipment.
Compatible with Neuro-Navigational Systems: Introducer has a cup which accommodates many brands of navigational pointers/probes.
Multiple Sizes: The TC Model is available in three lengths and five widths.
Self Locking Introducer and Port: The ViewSite Cannula has just two parts: an introducer and a working channel port that are secured by a spring-loaded latch.

Key Benefits
Allows the passage of standard ventricular catheters and small instruments to facilitate grasping and withdraw of tissue for biopsy samples. The product is specially designed to allow retrieval of a larger specimen than through a conventional neuro-endoscope.
Provides for greater mobility of an endoscope and instruments than through a peel-away sheath.
Permits irrigation fluid to flow out; thus preventing

build-up of

inadvertent excessive intraventricular pressure.
Accommodates a micro-bipolar for haemostasis. Other techniques such as insertion of haemostasis materials or gels are also possible.
Is the largest clear device that will fit through a burr hole.
The smooth, rounded distal tip facilitates parting of the brain tissue while the transparent walls provide excellent visibility.
​Designed to be sturdy; thus allowing for manipulation.
The VBAS AC (alignment clip) retains all the clinical and ease-of-use advantages of VBAS, but further facilitates its use with neuro-navigation. The Alignment Clip snaps onto the top of the introducer and will align the pointer along the central vertical axis of the introducer. This accessory in conjunction with the introducer cup at the VBAS base prevents any sideways movement of the pointer.
Once assembled, the pointer is locked securely in place, freeing up the surgeon who no longer needs to hold both pointer and VBAS; the introducer and pointer effectively become one unit which can be released from the working channel in one easy movement.

The Vycor Extension Arm has been designed to serve as an extension between VBAS and commonly used fixation systems such as DORO® form Black Forest Medical.
It has been designed as a reusable accessory which minimises obstruction and visual interference of surgical access to the operative site while being flush with the surface of the cranio. It also maximises stabilisation and fixation of the VBAS working channel and may provide additional functionality by allowing an attachment point for most image-guided systems.

To speak to one of our VBAS product specialists, please call 01782 637009. Alternatively, email by clicking here and we will contact you within 24hrs.​