Intensive Therapy Unit Products - Zoll
For information on our ITU products please see below. To speak to one of our product specialists, please call 01782 637009 or send a message by clicking here.
​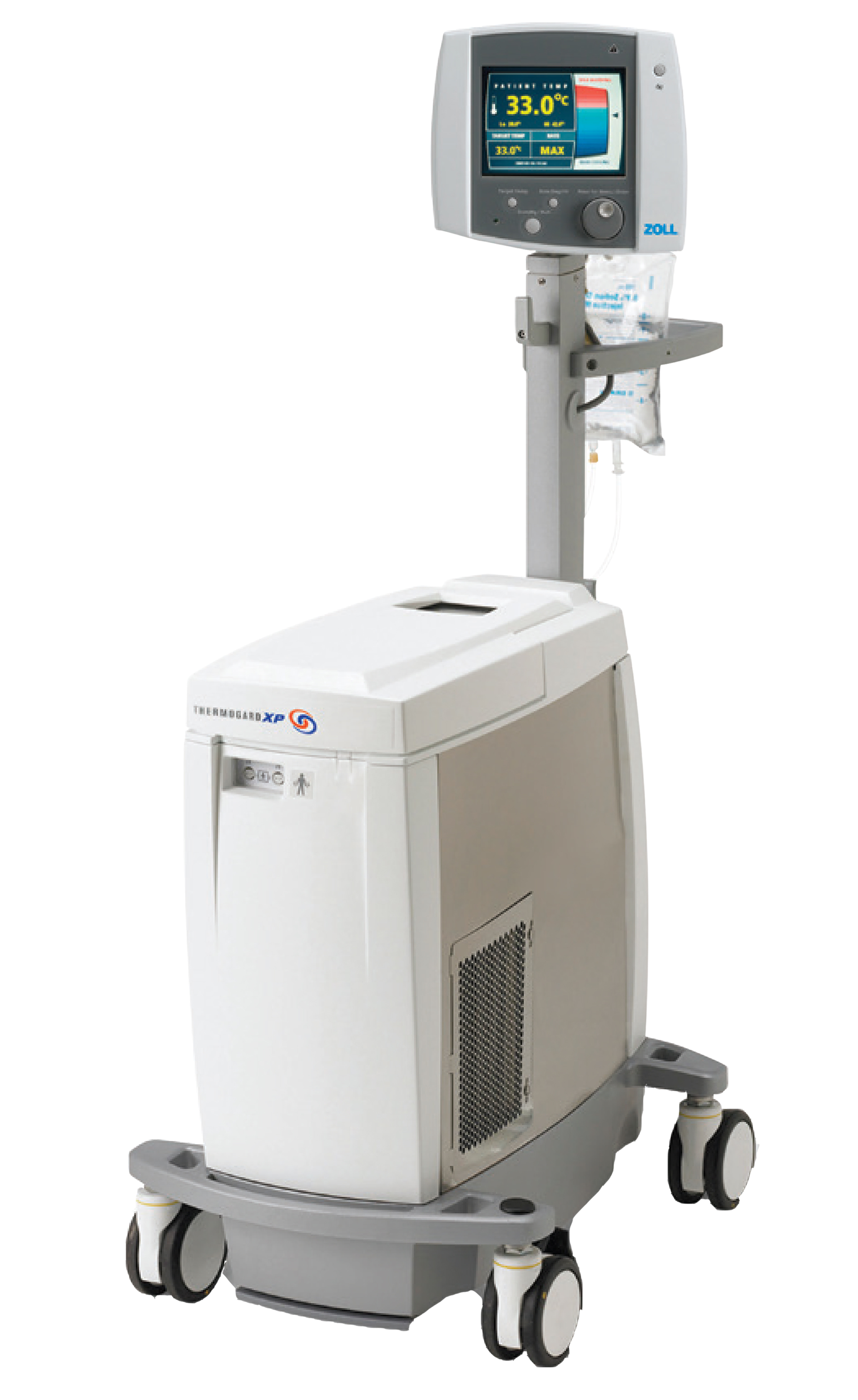 Intra Vascular Temperature Management System
Zoll®, the worldwide leader in intra vascular temperature management (IVTM) systems, offers the most advanced temperature management system available to
precisely and simply manage a patients core temperature.
Unlike external methods of temperature control, Zoll IVTM® enables clinicians to regulate a patient's core body temperature from the inside out, using the Thermogard XP® system and our full line of heat exchange central venous catheters.
The technology can be shown to meet UK resuscitation council guidelines for therapeutic hypothermia post cardiac arrest including TTM, better than any other method or technology.
Zoll TGXP achieves clinically proven faster times to target temperature and offers more control in the maintenance phase with a tighter temperature control and less temperature under/over shoot.​
Key IVTM treatments
Several studies (see downloads area) have shown significantly improved clinical outcomes for patients where IVTM has been used rather than standard surface methods of temperature management. These include:​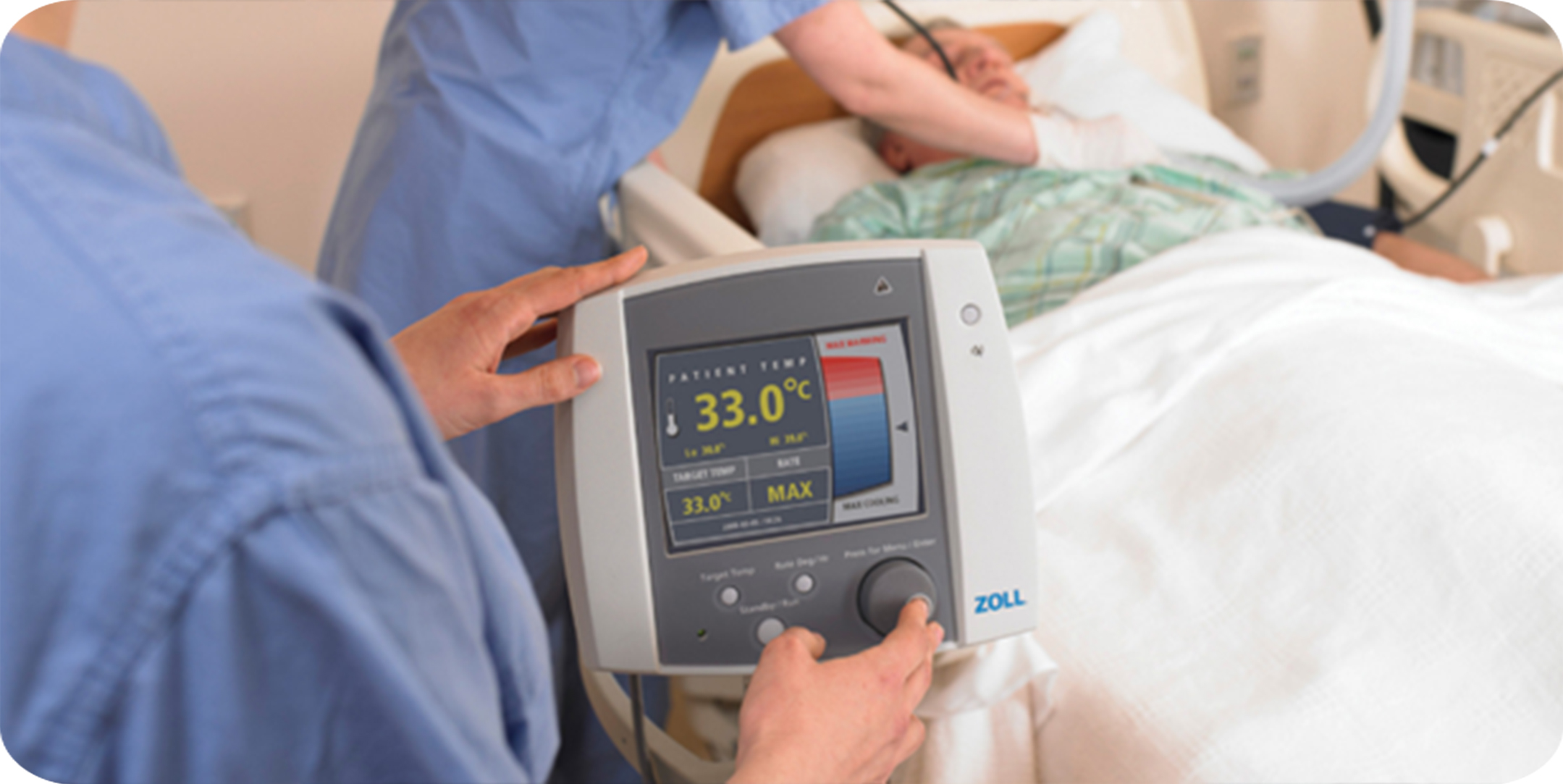 Post cardiac arrest titrated temperature management.
Titrated hypothermia for ICP management.
Fever & Hyper-pyrexia management.
Rewarming accidental hypothermia.
Burns patient temperature regulation.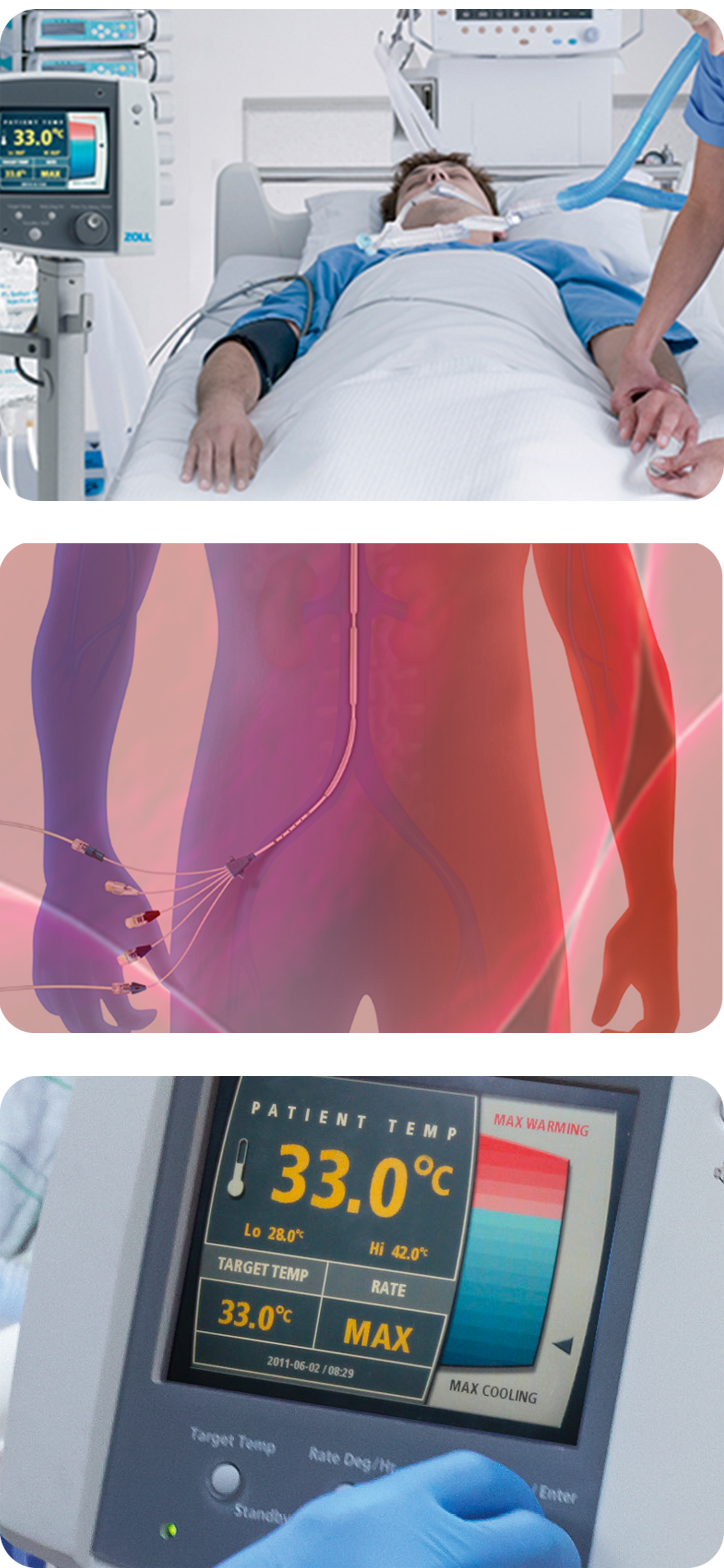 Reduces nursing workload by 74% — no need to constantly monitor temperature, manage shivering, check pads, etc.
Doubles as a central venous catheter (CVC) — no other catheter is needed. The TGXP system delivers temperature management and doubles as a triple-lumen catheter.
Reaches and maintains target temperature within ±0.2ºC 100% of the time.
Results in a lower rate of shivering (4%3 vs. 85%9 with surface), which may require less sedation and can be used in awake, non-intubated patients.
Unhindered patient access allows full-body counter-warming.
Clinical evidence shows better outcomes: 35% better long-term neurological outcomes than surface cooling.
Can be used with patients who are not candidates for surface cooling (i.e., burn, trauma, fragile skin) and is an effective choice for those with a high BMI.
Console utilises 50/50 propylene glycol (which is antibacterial in concentrations >20%) as the heat-transfer media.
To speak to one of our Thermogard XP product specialists about any aspect of the system, or to place an order, please call 01782 637009. Alternatively, email by clicking here and we will contact you within 24hrs.​